Polish dog names are so cool and they are pleased to hear.
Most of the polish names have derived from their unique cultural and traditional values.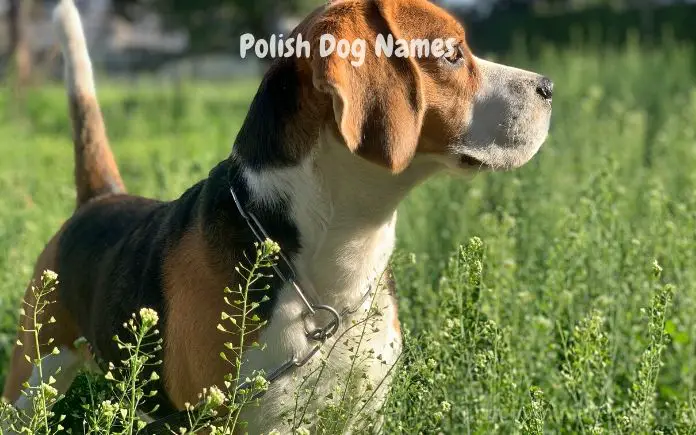 Further, if you are an owner of Polish dog breeds like Polish lowland sheepdog, Tatra sheepdog, Polish hound, and so on, you would definitely interest in naming your puppies to show off their heritage.
Even if your puppies are not a Polish origin breed, you can give an awesome Polish name for them.
You can watch our video below showing some hints about this topic.
Explore Breed Specific Dog Names
In this article, we have listed down 250+ Awesome Polish dog names for your male and female puppies.
Most Popular and Best Polish Dog Names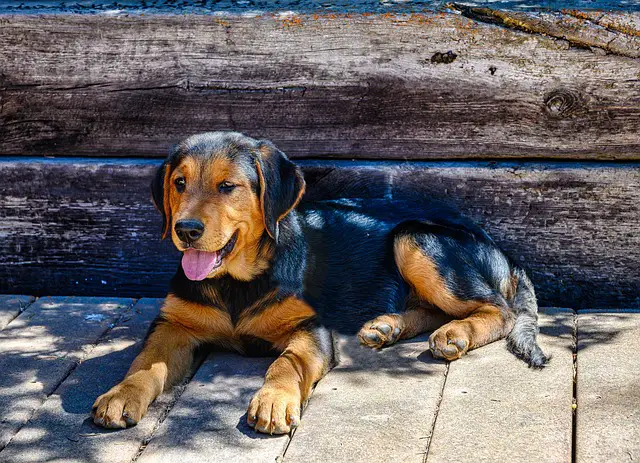 Below are some of the commonly used polish names for pets.
Uroczy – It means "Lovable"
Aniolku – This means "Little Angel"
Slonko – Brightness of the sun
Kochanie – It means someone you love "Baby"
Myszko – The meaning of this word is "Rat" or "Mouse"
Pies – This means "Dog" in the Polish language
Polska – This is the country name in Polish; that is "Poland"
Polski – It is the Poland world to call "Polish"
Wilk – The translated meaning is "Wolf"
Male Polish Dog Names with Meanings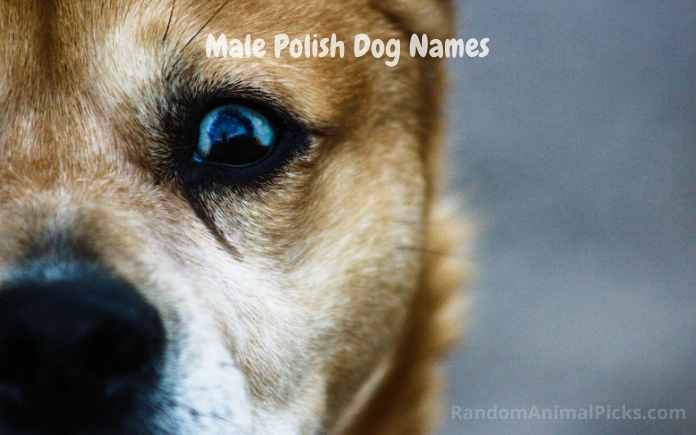 If you have male puppies below are some of the boy Polish dog names might fit for them.
Nataniel – God's gift
Andrzej – Warrior
Dorian – A Greek district
Jacek – Hyacinth Flower
Jerzy – Swift
Tadeusz – The gift of God
Rafal – God heals
Juliusz – Youthful
Lukasz – Light
Kuba – Long time
Przemyslaw – Someone who is clever
Ryszard – Rap musician
Grzegorz – Watcher
Mieszko – Fame
Gustaw – God Is Gracious
Gracjan – Grace
Kazimierz – Declares peace
Jozef – Jehovah increases
Marek – Warlike
Witold – Ruling the forest
Bruno – Brown
Zenon – Guest
Eryk – Lovable
Radoslaw – Loves peace
Marcin – God Of War
Jeremi – God Is Gracious
Emil – Imitating
Kajetan – From Caieta
Olaf – Ancestor's descendant
Krystian – A follower of Christ
Milan – Kind
Stefan – Crown
Borys – Stranger
Artur – Bear-like
Konrad – Bold adviser
Norbert – Bright north
Tobiasz – God is good
Brajan – Strong
Kornél – Gorn
Aleks – Man warrior
Seweryn – Severe
Stanislaw – Praise
Krzysztof – Christ-bearer
Fabian – Bean-grower
Ignacy – Fire
Tomasz – A twin
Karol – Manly
Wiktor – Victor
Kamil – Attendant at a Religious service
Jan – God is gracious
Franciszek – From France
Marcel – Little warrior
Hubert – Bright heart
Michal – Who is like God
Dominik – Lord
Tymoteusz – Honoring God
Oliwier – Olive tree
Julian – Youthful
Patryk – Noble
Dawid – Friend
Leon – Lion
Wojciech – He who is happy in battle
Maksymilian – Great
Aleksander – Defender
Bartosz – Son of Talmai
Filip – Romanian
Mateusz – The gift of Yahweh
Antoni – "Priceless
Szymon – Listening
Jakub – Etymology
Maciej – Gift of God
Tymon – Reward
Kacper – Treasure Keeper
Mikolaj – The victory of the people
Igor – Warrior archer
Bartlomiej – Farmer's son
Piotr – Rock
Pawel – Little
Oskar – Friend of Deer
Natan – The gift of God
Have you choose the one you like the most? You can go on reading and find out more!
Check out more Male Dog names
Female Polish Dog Names with Meanings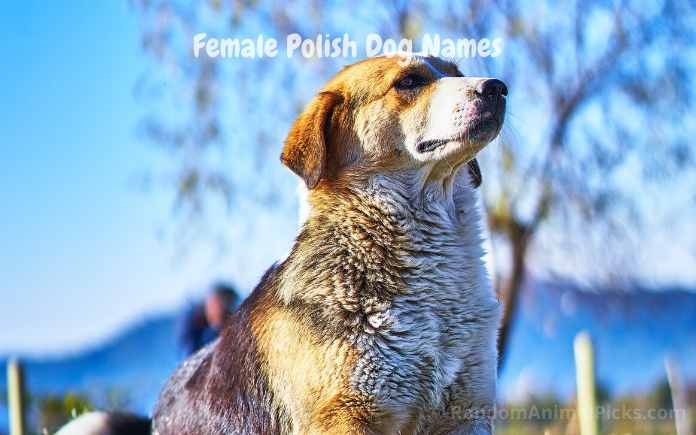 The use of human names for pets has become a popular trend all around the world.
So polish people also use human names to names to name their puppies.
Which name fits your puppy perfectly?
Below are some of the girl polish dog names.
Agnieszka – Chaste
Roksana – Star
Karina – Dear Little One
Klaudia – Very hardworking
Jowita – Gracious
Daria – Possessor of good
Klara – Clear
Nel – Unconventional
Lidia – From Lydia
Kalina – Guelder rose
Aurelia – Golden
Matylda – Powerful battler
Nela – Sunny child
Nicola – Victory
Marianna – Star of the sea
Eliza – My God is an oath
Julita – Youthful
Dominika – From The Lord
Elena – Shining light
Adrianna – Person From Hadria
Lilianna – Lily
Apolonia – Poetry
Marika – Bitter
Malwina – Smooth brow
Roza – Rose
Aniela – Gracious
Melania – Black
Olivia – Olive tree
Natasza – Birthday
Anastazja – Reborn
Izabela – My God is a vow
Kamila – Free-born
Ewa – Brings life
Monika – Advisor
Marlena – Woman from Magdala
Justyna – Righteous
Olga – Blessed
Dagmara – Aid
Bianka – White
Liwia – Envy
Rozalia – Rose
Inga – Fertility
Iga – Battle
Anna – Beautiful
Helena – Bright
Nikola – The victory of the people
Alicja – Alice
Nina – Little girl
Weronika – Victory bringer
Oliwia – Olive
Katarzyna – Catherine
Lena – Light
Marta – Bitter
Nadia – Gope
Zofia – Wisdom
Kinga – Brave
Kornelia – Gorn
Michalina – No One Compares To The Lord
Maja – Splendid
Joanna – God is gracious
Antonina – Priceless
Aleksandra – Defender
Marcelina – Warlike
Gabriela – Able-bodied one of God
Milena – Pleasant
Hanna – A village in Poland
Malgorzata – Pearl
Lucja – Bright
Jagoda – Berry
Zuzanna – Lilly
Natalia – Christmas Day
Emilia – Rival
Wiktoria – Victor
Blanka – White
Kaja – Echo
Agata – Virtuous
Liliana – Lily
Patrycja – Noble
Martyna  – God of war or son of mars
Pola – Poppy
Magdalena – Tower
Paulina – Little
Explore 2000+ more Girl Dog Names
Polish Dog Names Inspired by Locations, Landmarks, and Geography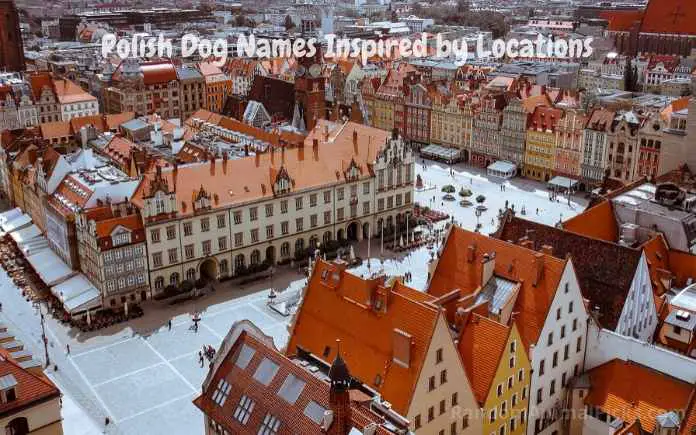 Poland is a beautiful European country with many attractive places and locations to visit.
So, if you have ever visited Poland, you might remember the places that you have seen.
Further, you can use the names of those beautiful places to name your dogs.
So below is a list of Polish dog names inspired by famous Polish locations, landmarks, and Geography in general.
Malbork – A small town in northern Poland; further, this town has a population of about 30000 – 40000 people
Rysy – Another mountain between Poland and Slovakia
Błędów – A small village in Poland with about 1000 population
Wieliczka – Another southern Poland town; it is famous for its 13th-century salt mine
Bialowieza – This is one of the largest and greenest forests in Poland; it is the home of many European animals
Vistula – This is the longest and largest river in Poland
Wawel – This is a famous castle in Castle in Kraków, Poland; further, it is a UNESCO heritage site as well
Biebrza – A rived located in northeast Poland
Tatra – This series of mountains have formed a natural border between Slovakia and Poland
Slowinski – This national park is located in a coastal area of Poland; moreover, there is a museum that tells you about the history of this area.
Wrocław – this city is located in western Poland; further, this city is known for its unique Panorama of the Battle of Racławice
Lublin – This city is famous for its old towns
Gdańsk – This is one of the major port cities in Poland; there is a symbol of the God of the sea in the city
Poznań – The city is famous for its universities and old towns
Łódź – Another beautiful city in Poland; this city was one of the main textile manufacturing hubs in the region
Warsaw – This is the largest city in Poland; further, this is the main commercial city of Poland as well
Polesie – Another national park in Poland
Katowice – This city is located in southern Poland; moreover this is the eleventh largest city in Poland
Kraków – This city is near the country border of the Czech Republic; it has a history of 1000 years
Check out Dog Names in other Countries and Regions
Polish Dog Names Inspired by Foods and Beverages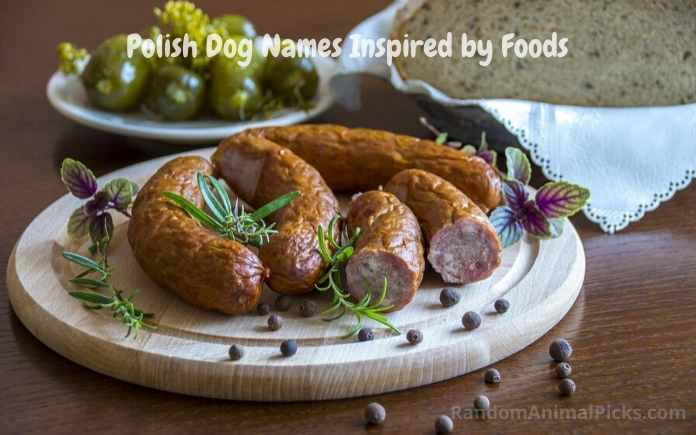 Another thing that one could fall in love with Poland is their Polish cuisine.
Most of the polish foods are delicious and mouthwatering when you are talking about them.
So below is a list of Polish dog names inspired by food and beverages culture in Poland.
Bigos – Another polish dish made from chopped meat; the main ingredients of this dish are meats, sauerkraut, and cabbage
Pierogi – Another name for this food is "varenyky" ; this is a food that filled with dumplings like a pastry
Rosół – This is also a traditional soup in Poland made with meat; usually, this soup is served with pasta
Gołąbki – This is another delicious dish in Poland made with cabbages
Kielbasa – This is a traditional sausage variant in Poland; further, this sausage takes a "U" shape look
Pierniki – Another traditional Polish gingerbread
Gulasz – This was originally made with seasoned beef; however, it is also made with pasta as well
Kopytka – This food is popular in Poland, Belarusian, and Lithuanian cuisines
Kaszanka – A traditional blood sausage made from pigs
Pączki – This is a traditional Polish doughnut variant
Giving a food name to your puppy will always make you hungry when calling him!
Cute Polish Dog Names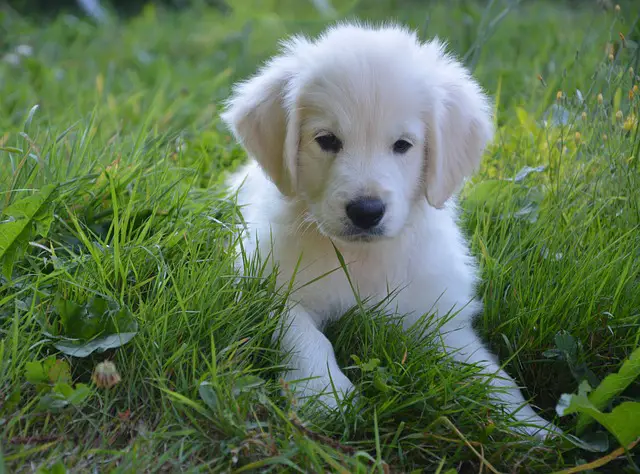 Tesia

Tekla

Kamila

Curie

Rapa
This names are really cute, aren't them? Rapa is so nice!
Unique Polish Names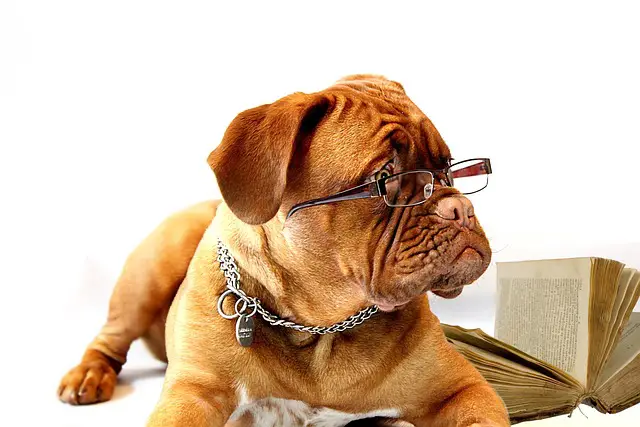 Jannalee

Bunon

Nikolai

Asher

Tytus
You can pick one of those, they are all unique!

Fun and Cool Names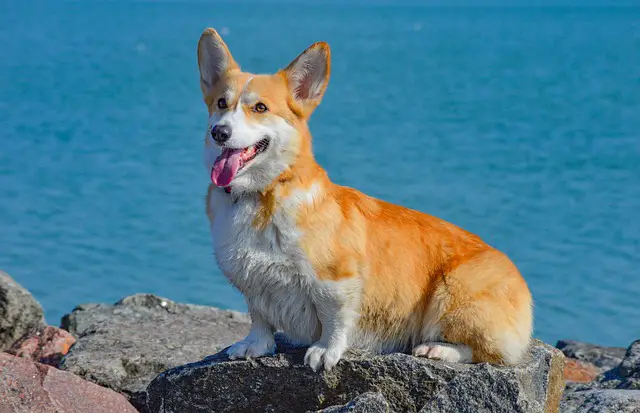 Azor

Wilhelm

Yavin

Anatol
If your dog is cool enough, you can pick up one of those.
Find more Cool Dog Names
Final Words
Polish dog names are suitable for any type of dog breeds.
So when you are selecting names, you may have to consider the physical appearance and the relationship that you are going to establish with your dog.
Also, the chosen name should be short and easy to be heard by your puppy!
Further, you can check out the below-related articles for other country-specific Dog names.
So, what are your favorite polish dog names?
Let us know in the comments sections.