Korean dog names are cool and unique for any type of dog breed.
However, if you have Korean origin dog breeds such as Nureongi, Jindo and so on, you may interest in naming your puppies with Korean names to show off their heritage.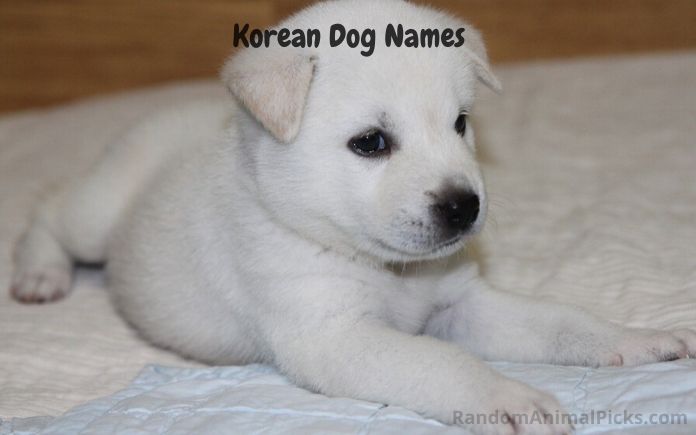 Further, most of the Korean names are derived from their traditional and cultural values.
So, in this article, we have listed down 300+ awesome Korean dog names for your male and female puppies under different themes.
Explore Breed Specific Dog Names
Most Popular and Best Unisex Korean Dog Names
Below are some of the dog names that you can use to name your puppies without any gender difference.
Ja – young
Ho – Humanity, and goodness
Kwang – bright
Gi – foundation
Ji – intellect
Chun – Flower season
Iseul – Morning Dew
Hyun – Worthy
Hei – Grace and brightness
Dong – neighborhood
Cho – butterfly
Chin – person
Dae – alright
Jeong – compassion
Hee – Eternal
Haneul – it means "sky."
Yong – dragon
Soo – shore
Hyeon – Worthy
Myung – clear
Duri – Couple
Kyong – light
Yon – lotus
Woong – bear
Shin – new
Moon – writing
Jung – affection
Jin – gold, bright
Maeum – heart
Min – citizens
Gyeong – Honor
Sang – common
Ryung – Brightness
Male Korean Dog Names and Meanings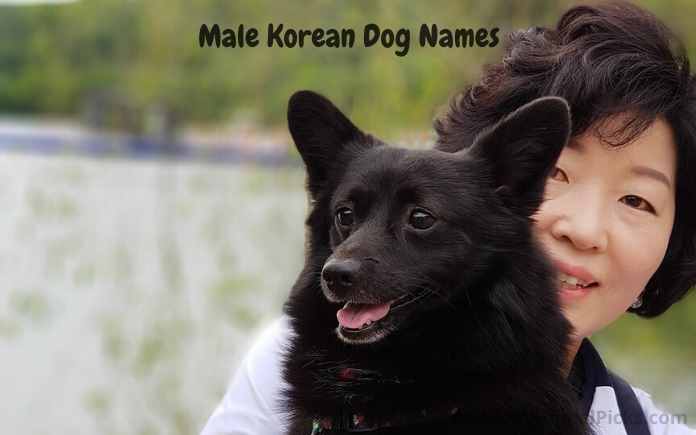 Below are some of the Korean dog names that are more suitable for your boy dogs.
Dak-Ho – It means a Lake that has a deep bottom
Kyu – Star
Jong-Seok – stone
Geon – strong
Min-ho – Brightness and goodness
Hwan – Win
Ho-Seok – Bestowed
Jae-Hee – bright like a diamond
Seo-Jin – felicitous omen
U-Yeong – building, structure
Tae-Hui – superior
Seulgi – magic
Yeo – gender
Suk – good, pure
Yu-Jin – plentiful
Seung – rise
Su-won – the area surrounding the capital
Check out more Male Dog names
Female Korean Dog Names and Meanings
Most of the female human names are commonly used to name girl dogs in Korea.
Because Korean people believe that, they will feel their girl puppy as a real family member in that way.
So below is a list of female Korean dog names for your girl puppies.
Seok-Yeong – brave, hero
Sung – winner
Ji-a – intelligence
Ye-Jin – rare, real
Hea – elegance
Gaeul – it means "autumn."
So-Hui – luminous
Mee – it means "beautiful."
Hye – bright
Nam-Sun – genuine
Kwan – building or hall
Ha-eun – summer
In-na – wing
Ae-Cha – loving girl
Eun – kindness
Yu-na – dark river
Eui – moral quality
Bo-mi – pleasing
Hae – the Sun
Bae – stomach
Bong Cha – Superior and daughter
Choon-Hee – it means "women in spring."
Danbi – sweet rain
Explore 2000+ more Girl Dog Names
Korean Dog Names Inspired by Locations, Landmarks, and Geography in Korea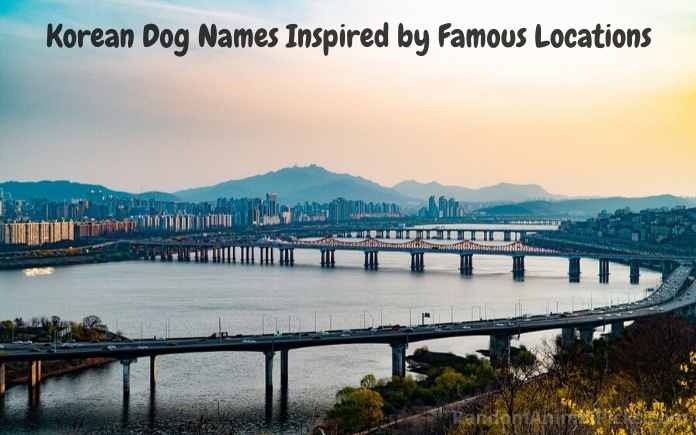 Both South Korea and North Koreas have so many beautiful places and locations to visit.
Further, most tourists that have visited Korea love the traditional and cultural living styles in Korea.
Apart from that, Korean is one of the top countries that have many high-end technological cities.
For example, bullets trains.
So below is a list of Korean dog names inspired by geography in Korea.
Ulsan – It is the Seventh largest city in Korea.
Ggotji – this is an industrial city in Korea. It is also known as the "Apple city."
Daejeon – this city has a population of about 1.5 million, and this is the 5th largest city in South Korea
Jeju – This is an Island belong to South Korea. Further, this city is famous for the Mountains, Landscapes and so on.
Upo – this is a beautiful creature in Korea. This wetland complex is situated in Yueo-myeon
Darangee – this is a traditional village in Korea located in the Hillsides
Korea – you can directly name your dog with the country name.
Busan – One of the largest port cities in Korea. Further, there are beautiful beaches as well.
Seoul – This is one of the primary commercial and capital cities in Korea. Further, the city is so modern that it has many skyscrapers.
Suwon – This city is a tourist attraction city because it has 18th-century Hwaseong Fortress.
Daegu – Another city in South Korea. Further, the city is famous for Yangnyeongsi Oriental Medicine Cultural Center.
Incheon – This city is one of the primary transportation hubs in Korea. Because it has all the transportation methods such as Air, sea, land etc.
Check out Dog Names in other Countries and Regions
Korean Dog names Inspired by Food and Beverages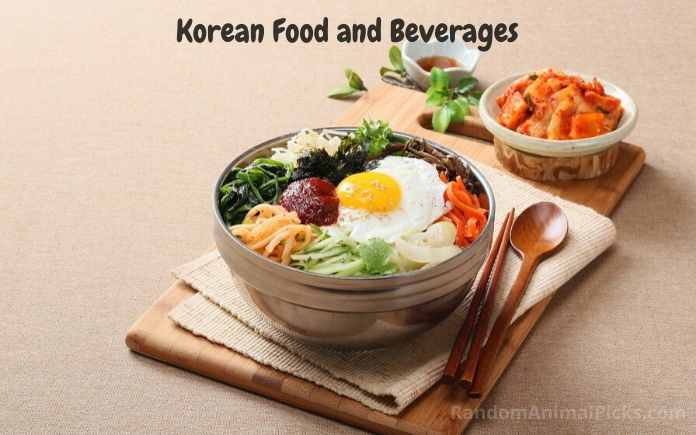 Korean foods and beverage culture are significantly different from other adjoining countries.
Foods like "Galbi" are traditional foods in Korea, and you might rarely see them in other countries.
However, some of the Korean foods have derived from other Asian countries as well.
Below is a list of Korean dog names inspired by Korean cuisine.
Melona – this is an ice cream variant in Korea
Galbi – This is also a meat-based grilled dish native to Korea.
Misu – traditional grain powder-based drink in Korea
Kimchi – This is a dish that looks like a soup. Further, it uses seasoned vegetables and salt to make this food.
Soju – A native Korean Alcoholic drink.
Hotteok – You can see these pancake type of food in many Korean street food stalls.
Dasik – This food looks like snacks. Further, it is made from various types of grains
Anju – When you eat Korean food with any type of Alcohol. It is called "Anju"
Bulgogi – The main ingredient of this dish is Beef. So, this is a meat-based dish
Bingsu – this is a sweet dessert type in Korea
Dog Name Ideas Based on Famous Koreans
Below are some of the Korean dog names based on famous Korean characters in different industries such as art, music, sports, and so on.
Park Bo-gum – He was a famous movie actor and a television personality in Korea.
Ryu Hyun-jin – A famous Korean baseball player.
Lee Soo-geun – A famous south Korean comedian.
Song Joong-ki – He is also a famous movie actor in Korea.
Son Heung-min – South Korean professional football player. Further, he is the striker of Tottenham Hotspur football club.
Jun Hyun-moo – A famous south Korean television personality.
Bong Joon-ho –He is a South Korean film director. He was also a director of the Oscar winning movie.
Korean Dog Names based on Native Sayings & Phrases
Like any other country, Korean people also have some traditions saying and phrases for different things.
So below are some of those names.
Saja – Calm
Jwi – It has the meaning of "Rat" or "Mouse."
Nun – Angel
Yeppeun – beautiful women
Jag-eun – little
Noran – two lights
Gyeoul – it means "winter."
Gae – This word has a few meanings in the Korean language. However, it has the meaning of "Dog."
Byeol – It means "Stars."
Jakda – yellow
Joeun – awesome
Dan – stairs
Chingu – mate
Hayan – Lord
Cute Korean Dog Names
Unique Korean Dog Names
Final Words
If you are not a Korean person, it is always better to choose a name that you can pronounce without any difficulty.
Further, you can check out the below-related articles for other country-specific Dog names.
So, what are your favorite Korean Dog Names?
Let us know in the comments section.