Almost all Japanese dog names are unique and meaningful.
If you name your dog by a Japanese name, your puppy will definitely stand out from other dogs.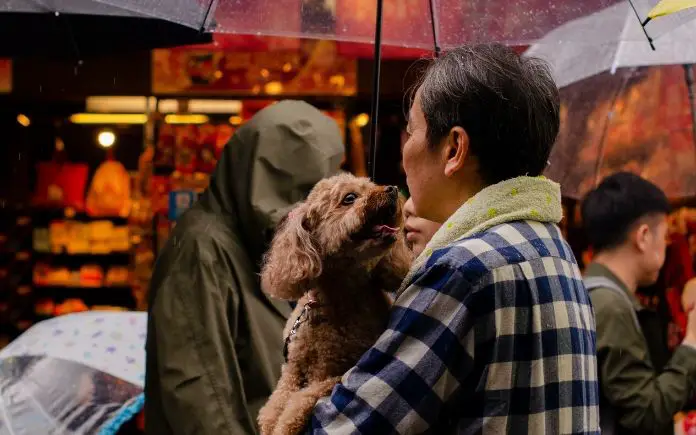 There is a higher chance that only your dog gets a Japanese name from others in your neighborhood.
Further, if you have a Japanese dog breeds like Hokkaido, Kishu, Kai Ken, and so on, you may want to name your dog by showing his heritage.
Even if your dog is not from Japanese origin, you can give your puppy a unique Japanese name.
Explore Breed Specific Dog Names
So, in this article, we have listed down top 500+ Japanese dog names for your male and female puppies.
Most Popular and Best Japanese Dog Names
This is a list of common unisex Japanese dog names that are most popular among many peoples.
There are some of the Asian dog names that have derived from Japanese language.
Kotaro – shining son
Koro – a type of medicine
Choco – It means "chocolate."
Cookie – related to English sweets
Crea – flesh
Leo – lion
Leon – It also means "Lion."
Taro – eldest son
Maron – dream
Lucky – happy child
Momo – it means "Peach."
Sakura – cherry blossom
Hana – the moon
Nana – It means "seven" in Japanese
Mocha – A quality coffee variant
Kurumi – kind of jewelry
Koko – Stork
Runa – moon
Kouta – Peace
Kunio – countryman
Male Japanese Dog Names with meanings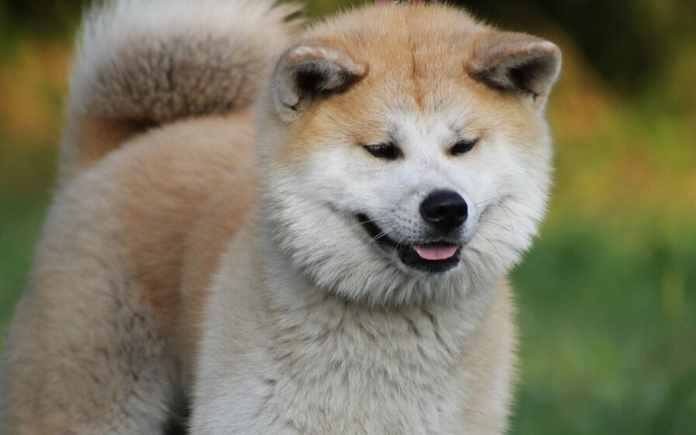 Below is a list of dog names that are usually used to name boy dogs.
Nori – edible seaweed
Katsu – cutlet
Nao – loyal
Yoshiro – happy individual
Masaaki – elegant
Kenji – child
Yuichi – Kind One
Toshio – boy
Junichi – pure
Tamotsu – complete
Masato – True man
Tsuyoshi – overpowering
Yori – the trustworthy
Arata – plow
Hibiki – it means "echo."
Norio – Man of principles
Jiro – son after the first one
Ren – care
Kichiro – Fortunate son
Isamu – bravery
Osamu – discipline
Mitsuo – a man who shines
Yukio – snow boy
Yoshi – Respectful
Yoshio – Righteous man
Dai – number one
Fumio – Scholarly child
Eiji – prosperity
Ayumu – it means "vision."
Taro – eldest son
Kenichi – firstborn
Yoshito – good luck
Masayoshi – loyalty
Noboru – Rise
Hiroyuki – Peace
Ryoichi – Clear
Mitsuru – crane
Masayuki – correct happiness
Masashi – Commander
Makoto – sincerity
Masa – true sand
Youta – sun
Takahiro – Filial Piety
Masaki – elegant tree
Daisuke – Large
Takashi – Reverence
Toshiaki – Alert and bright
Ryo – Exceed
Aki – born in autumn
Ryota – Big
Katashi – Hard
Kaoru – Fragrance
Haruki – Shining Brightly
Hitoshi – Benevolence
Kaito – Sea
Hiro – widespread
Akio – Manly
Kiyoshi – It means "clean" or "pure."
Akira – sunlight
Kenta – Thick
Itsuki – It means "Tree."
Hinata – Sunny place
Hikaru – It means "Radiance."
Atsushi – Warm
Daiki – big
Riku – It means "Land."
Hideo – it means "excellent man."
Hayate – Smooth
Naoki – Straight
Taiki – It means "Shine."
Hiroshi – honest
Kyo – Capital
Hiroki – big
Rikuto – Land
Kenshin – humble
Haru – it means "spring."
Sora – it means "sky."
Kaede – Leaf of the Maple tree
Haruto – Distant
Hideki – superior
Hiroaki – Kindly
Check out more Male Dog names
Female Japanese Dog Names with Meanings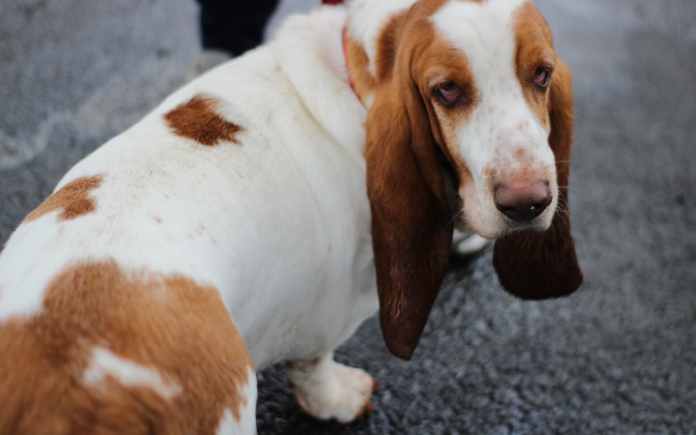 There is a trend that Japanese people are using human female names for Japanese dogs.
So that they will feel their puppy so close to them as a family member.
Below is a list of Japanese dog names for girl dogs
Kimi – She Who Is Without Equal
Tomomi – it means "Beautiful."
Eri – pear
Hoshiko – it means "Star."
Mana – affection
Hiromi – lovely
Kamiko – Little Goddess
Haruna – Spring Flower
Teruko – bright kid
Kazumi – peace
Airi – Pearl
Hina – greens
Nanami – it means "seven seas."
Hideko – splendid child
Hisako – long-lived child
Akemi – sea
Hikari – light
Ceiko – Force
Manami – sea
Chieko – Child blessed with wisdom
Yuka – Kind Smell
Masa – true sand
Tamiko – child of the people
Hitomi – intellect
Chika – wisdom
Chiyo – Thousand years
Kiko – be happy
Kazuko – One, Harmony
Akiko – sparkle
Akira – sunlight
Haru – it means "spring."
Hanako – flower girl
Izumi – it means fountain
Emi – it means "Blessing."
Katsumi – triumph
Mao – rue Center
Haruko – it means "spring child."
Nao – esteem
Yuina – Tie
Hotaru – Sandy
Mariko – Real
Hiroko – broad child
Hiro – broad
Emiko – prosperous
Tomiko – Wealth
Aiko – beloved son
Chiyoko – Saint
Miyako – lovely night
Etsuko – joy child
Madoka – flower
Minako – apple tree
Yuri – the light of God
Mieko – Already Prosperous
Mio – thread
Masumi – Beauty
Moriko – jungle
Mitsuru – stretch
Hoshi – dried
Michi – Righteous Way
Miyuki – beautiful fortune
Mayumi – spindle tree
Miho – ear of rice
Maki – precious
Mi – Fruit of Rubber-Rubber
Fumiko – Little Friend
Yuriko – reason
Miyu – evening
Kyo – Capital
Yuuna – Sun Plant
Momoka – Smell
Miku – it means "clear sky."
Kimiko – Senior
Kiyomi – sacred
Miwa – ring
Mitsuko – shining
Makoto – sincerity
Keiko – it means "Blessing."
Maiko – Dance child
Mai – Cherry blossom
Minori – Beautiful harbor
Hana – the moon
Misaki – it means "blossom."
Shizuko – silent kid
Mami – flax
Nana – it means "seven."
Kumiko – sky
Sumiko – clear
Sora – it means "sky."
Midori – young leaves
Michiko – brave child
Kyoko – Mirror
Yua – Affection
Honoka – Spike
Yoshiko – virtuous
Explore 2000+ more Girl Dog Names
Japanese Dog Names Inspired by Geography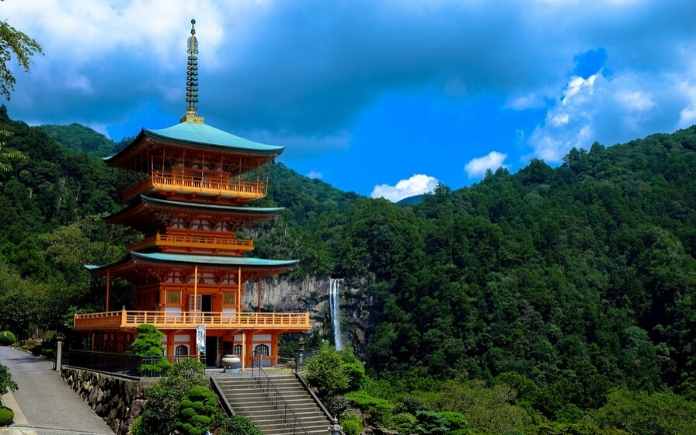 Most people know Japan as a highly technological country. However, there are a beautiful place and locations to visit in Japan like mount Fujiyama.
If you have ever visited Japan, you would have seen their traditional culture, architecture, and so on.
So if you are interested in Japanese locations, places, and landmarks, you can name your dog by that name to remember the places you have visited in Japan.
Therefore, we have listed down Japanese dog names inspired by famous locations and places below.
Fushimi – The city is known for its traditional breweries
Yoko – This city has a china town and a lot of Chinese restaurants.
Oki – This series of islands has a total area of 346.1 square kilometers.
Ashi – This is a famous lake in Japan
Fuji – This city has a symbolic mountain of Japan called "Mount Fuji."
Sapporo – Japan's fifth-largest city
Kyoto – This city was the capital of Japan before Tokyo. It is also famous for Buddhist temples.
Kobe – This city has a range of beautiful mountains. Further, it has a commercial port as well
Tokyo – This is the most populated city in Japan. Also, the city is famous for many landmarks like museums, towers and so on.
Kawasaki – This is an industrial city in Japan. Further, Kawasaki is a renowned motorbike brand too.
Osaka – This city in Japan is famous for traditional Japanese foods.
Check out Dog Names in other Countries and Regions
Japanese Dog Names Based on Popular Food & Drinks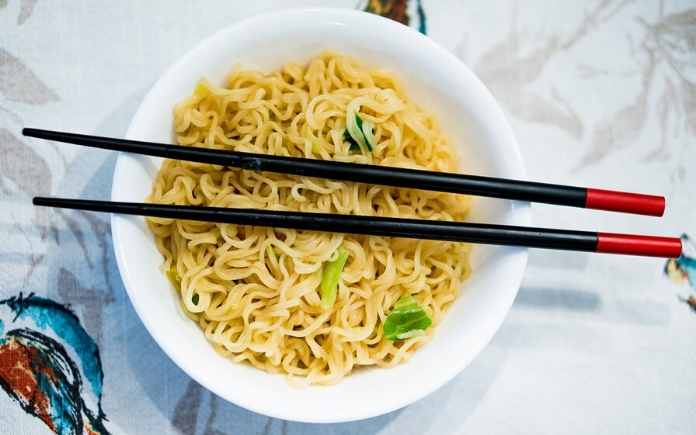 There is no other place in the world that is similar to the Japanese food and beverage culture.
You might have seen that Japanese people eat Noodles like foods using chopsticks.
So that is their tradition.
Further, there are various types of delicious foods in Japanese cuisine.
Below is a list of Japanese dog names inspired by their food culture.
Ryokucha – Green tea variant that is unique to Japan
Sashimi – Another traditional Japanese dish. Further, this dish includes fresh raw fish or meat.
Soba – This is kind of a Noodle, but it's unique to Japan.
Udon – This also another traditional noodle Varicent in Japan.
Manju – This confection is delicious food in Japan.
Ramen – This is also another traditional Japanese dish. It is actually a soup with Noodles.
Sake – This is an alcoholic beer in Japan made from rice.
Tempura – This is made from ice water. Other ingredients are wheat flour, eggs, baking soda or baking powder, etc.
Sushi – A traditional Japanese dish. Further, it uses ingredients like vinegared rice, sugar, and salt.
Anime Dog Names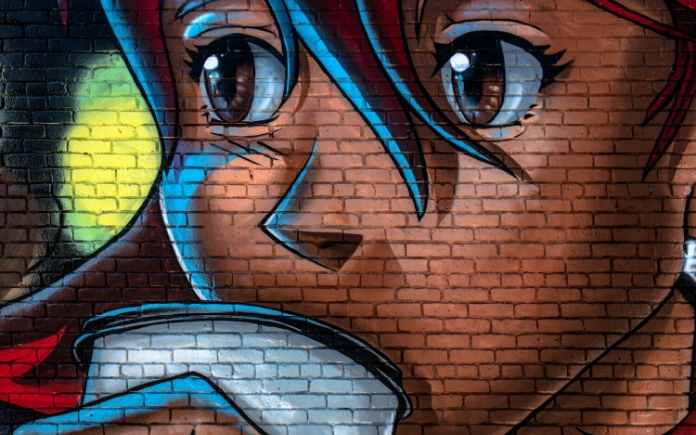 One other thing that has become so famous is Japanese Anime cartoons and movies.
There has been an increasing trend that Japanese people tend to watch theme anime movies.
So they name their puppies with the names of their favorite anime characters.
Below is a list of Japanese dog names Inspired by Anime characters.
Akamaru – It means "Red." It is the partner dog of Kiba
Armageddon
Black Hayate – Also known as Burakkuhayate. Further, this is another anime dog character
Asuna
Bonta
Kazuhito Harumi – This is another anime character. Meaning "peace."
Bulma
Ein
Alexander – One who assists men
Eren
Names of Famous Japanese People for Puppies
There have been many people from the ancient Japan who has done great things in the world.
Below is a list of Japanese dog names inspired by famous Japanese people
Hirohito – He was a former Japanese emperor
Soichiro Honda – Founder of Honda motor vehicles company.
Saigō Takamori – Another influential Japanese samurai
Kōnosuke Matsushita – Founder of one of the renowned electronic company "Panasonic."
Sakamoto Ryōma – He was a Japanese samurai
Oda Nobunaga – Famous Japanese military leader
Akira Kurosawa – A famous Japanese film director and songwriter
Cute Japanese Dog Names
In the below list you can find some of the cute Japanese names for pets
Aiko – beloved son
Hiromi – lovely
Miyako – lovely night
Shizuko – silent kid
Teruko – bright kid
Unique Japanese Dog Names
Below are some of the unique Japanese pet names
Zeke
Sadaharu
Pakkun
Koromaru
Menchi
Fun and Cool Names
Yasushi
Takeo
Taichi
Shouta
Rokuro
Find more Cool Dog Names
Final Words
If you are not a Japanese person, it's better to select a dog name that you can pronounce with any difficulty.
Further, you can check out the below-related articles for other country-specific Dog names.
So, what are your favorite Japanese Dog Names?
Let us know in the comments section.