If you are looking for Scottish Dog names, you are in the right place!
Scotland is a part of the United Kingdom.
However, various dog names are unique to Scotland.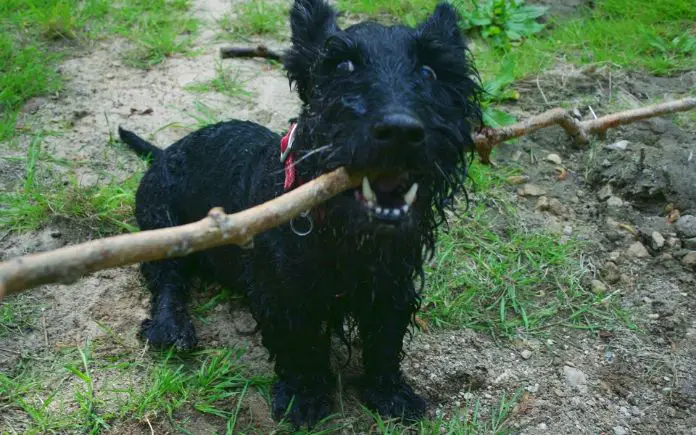 So, if you have a Scottish dog breed such as Scottish Terrier, Scottish Deerhound, Skye Terrier, and so on, you can choose Scottish dog names for your puppy.
Explore Breed Specific Dog Names
Even if your dog breed is another type, you can still choose a good Scottish name for your puppy.
So, in this article, we have list down 500+ Scottish dog names under different themes.
Male Scottish Dog Names and Meanings
Graham - farm home
Roy - king
Niblick - nose
Dowell - stranger
Maleod - ugly wolf
Halifax - early settler
McGowan - son of the blacksmith
Frazier - forest men
Burr - Cold
Barton - barley
Gilford - ford where the marigolds grew
Oswald - god' + weald 'power
Whiting - fair one
Wylie - from Wylye
Cowan - son of
Carr - dusky
McFee - peaceful person
Burt - bright
Remy - oarsman
Amherst - Scottish surname
Shawn - God is gracious
Edwin - rich friend
Douglas - black stream
Alfred - counsel
Finn - blond warrior
Ackerman - field" or "agriculture
Marcas - dedicated to Mars
Boyd - yellow
Cricton - is a small village
Conant - little hound
Maguire - son of Odhar
Bodie - BODY
Magoon - son of the smith
Bernard - supreme
Logan - small hollow
Argyle - an Irishman, from the land of the Gaels
Coby - Coby is a Scottish city name
Lean - son of the servant of Saint John
Goodrich - famous
Richmond - The Protector King
McGrath - prosperity
Gallagher - foreign help
Hurst - Asurname of a family
Blair - field
Muir - moor
Ballard - lack of hair
Denton - Family History
Aldridge - farmstead
Corkin - Local
Wickliff - a village name
Gavin - district of land
Agan - Strength and vigilance
Ian - the Lord is gracious
Bath - Troosers
Stuart - guardian
Faden - Name derrived from Paidean
Walter - ruler of the army
Falkland - Village in Scotland
Bunyan - Onion
Bard - minstrel
Gibbs - bright
Lennox - with many elm trees
Glasgow - hollows
Reynold - brave councilor
Kilgour - A name of a city
Angus - one
Wallace - foreigner
Bryce - speckled
McRuff - Scotland north of the river Forth
Darrow - 'oak tree
Fintan - ittle fair one
Ackland - oak-land
Newbury -  fortress or town
Alpin - white
Scott - Gaelic speaker
Anders - manly
Ramsey - Wild garlic
Edmund - fortune
Duff - black peace
Barclay - birch tree meadow
Granger - a farmer
Ashby - The surname of famous Ashby family
Grant - large
Ashford - Lives by the ash tree ford
Hunter -
Bain - white
Kyle - caol
Archie - bald
Michael - Who is like God
Davis - son of Daved
Kincade - pass
Hansel - good-luck gift
McGinnis - son of Angus
Campbell - crooked mouth
Alford - ford by the temple
McFadden - son of little Patrick
Putter - push or shove
Duncan - battle
Tavis - Twin
Bruce - the willowlands
McGill - son of the stranger
Calder - rough waters
Stewart - household guardian
Forbes - Wealthy or stubborn
Herman - Famous Bearer
Baber - occupation
Ogden - resided near an oak valley
Duffy - Black
Croft - fenced or enclosed area
Aston - east town; ash tree settlement
Macbeth - righteous man
Gunn - battle
McIntyre - Son of the Craftsman
Watson - son of Walter
Reed - red haired
Edward - Son of Edward
Holcombe - valley
Bagley - clearing in the woods
Osborn - divine bear
Dugal - Dark foreigner
Jack - God is gracious
Agar - Chemically comes from agarose
Clark - secretary
Murray - settlement by the sea
Stanwood - From the stony forest
Fletcher - arrowsmith or seller of arrows
Herbert - bright
Atherton - settlement
Channing - young wolf
Logan - small hollow
McKay - son of Aodh
Connor - Lover of Wolves
Ralph - wolf
Dunn - brown-haired
Wickham - plain in a wood
McCree - luck
Moore - big
Shone - shine
Kenzie - The fair one
Alaister - defender of man
Maxwell - Mack's spring
Brodie - muddy place
Ralston - Ralph's town
Eaton - farm on a river
McNamara - son of the sea
Conway - free quarters
Morton - settlement
Baker - to dry by heat
Collins - holly
Patton - living near hills
Carson - Carr's son
Cameron - Bent nose
Acton - settlement
Fagan - peasant
Clyde - warm
Nevis - mountain
Gibson - son of Gilbert
McDuff - dark
Drake - dragon
Alpine - fair
Hector - keeper of horses
Mulligan - grandson of the bald man
Kirk - church
Berkeley - Chamberlain of Scotland
Driscol - news bearer
Alvin - precious friend
Henry - home ruler
Munroe - man of Ro
Finley - hero
Aberdeen - at the mouth of the Don
Camus - Battle
Calum - Dove
Colin - victory of the people
Oscar - deer friend
Dougal - dark stranger
Check out more Male Dog names
Female Scottish Dog Names and Meanings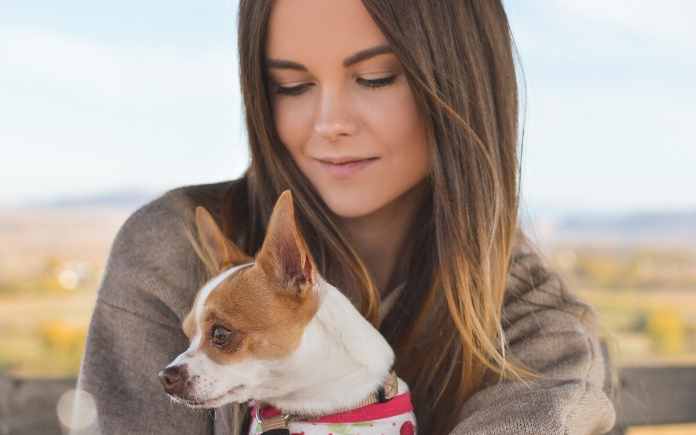 Many Scottish people name their female dogs with human baby girl names.
Further, this nation takes care of dogs as their own children. So, when you give human names, it helps you to feel your puppy as a real human child.
Below is a list of Scottish dog names for your girl dogs.
| | |
| --- | --- |
| Tyra - Land | Maggie - Pearl |
| Cait - pure | Fergie - highest choice |
| Aileen - Light | Kinny - From the top of the cliff |
| Alice - nobility | Blair - battlefield |
| Teagan - attractive | Logan - small hollow |
| Whitney - a parish in County Herefordshire | May - May month |
| Nora - honor | Kellee/Kelly - aggressive |
| Deidra - broken-hearted | Jinny - |
| Bretta - From Britain | Lara - Mare |
| Crissie - Follower of Christ | Nessa - pure |
| Adair - From the oak tree ford | Iona - Purple Jewel |
| Eva - life | Sheena - God is gracious |
| Dacey - from the south | Allie - Harmony |
| Ada - adornment | Hydra - |
| Cora - Seething pool | Molly - General female name |
| Crichton - Tthis is a surname | Enya - little fire |
| Cassidy - curly-haired | Lesley - garden of hollies |
| Paisley - church, cemetery | Kerry - blacky |
| Anice - Grace | Bonni - Beautiful |
| Dixie - tenth | Ally - defender of man |
| Davina - Beloved or friend | Isla - dynamic |
| Edith - prosperous in war | Shannon - skilled storyteller |
| Caitlan - pure | Fia - Dark of peace |
| Cori - dweller in or near a hollow | Ellie - radiant |
| Ainsley - one's own meadow | Artis - bear |
Explore 2000+ more Girl Dog Names
Scottish Dog Names Inspired by Geography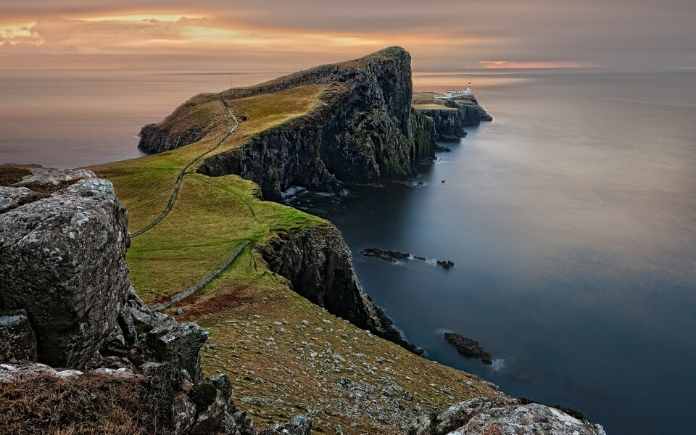 Scotland is one of the most beautiful countries with many natural geographical places.
Further, some of those places and locations have become world-famous and tourist attractors.
Some people name their puppies with those famous landmarks, cities, towns, rivers, and so on.
Below is a list of Scottish dog names from beautiful Scottish locations.
Edinburgh – This is the capital city of Scotland. Further, the famous Edinburgh Castle is in this city.
Glasgow – This is a famous port city in Scotland. It was also popular as a trading city.
Oban – This is a resort town. It can also host about 25000 people in tourist seasons.
Skye – The city is famous for its unique landscapes. Moreover, the city is known for fishing as well.
Andrews – This is a seaside town. Also, there are many golf courses in the city.
Aberdeen – This is also a port city in Scotland. This city has another name called "Granite City."
Elgin – This town was previously a Royal Burgh in Moray. Further, it was a major commercial city.
Arran – This is an island in Scotland. Also, this island has a 432 square kilometers land
Paisley – This city is in the west-central lowlands.
Islay – Isle of Arran, this is the full name of the above island.
Cuillin – This is a group of mountains on the island mentioned above.
Lomond – It is a lake in southern Scotland.
Check out Dog Names in other Countries and Regions.
Fun and Cool Scottish Puppy Names
If your puppy is a fun and playful breed. You may choose a cool name that convinces your dog is fun and cool.
Below is a list of fun and cool Scottish dog names.
Laddie – It means a young man or boy.
Lassie – girl or young woman.
Ness/Nessie – This is a Scottish surname. Also, the meaning of this name is "headland."
Loch – this is the terms used in the Scottish language for "lake."
Haggis – this is a traditional Scottish dish. Further, it includes ingredients such as the heart, liver, and lungs of a sheep, onions, oatmeal, and so on.
Whiskey – Scotland is famous for Whiskey. Also, they produce a various number of Whiskey types.
Scotch – This is a Whiskey variant. Therefore, there are some other variants, such as malt and grain.
Kilt – Traditional Scottish skirt. Further, this skirt is unisex.
Connery – He was a Retired Scottish actor. Also, he has won Academy awards as well
William Wallace – He was a Scottish knight. Further, he was a frontline leader in the first war for Scottish independence.
Highlander – A nickname for a person from highlands.
Sir Arthur Conan Doyle – He was the author of the world-famous Sherlock home fictional series.
Sherlock – This is the name of the detective in the fictional series of Conan Doyle
Bairn – This is a Scottish English term for children. Also, a good name for a baby dog.
Cannie – This means a "wise person" in the Scottish language
Dafty – A person who is not wise.
Toaty – it means "little" in Scottish.
Tartan – This name has derived from Tartar cloths.
Chip – it has the same meaning as fry.
Ale – It means alcohol or alcohol-containing drinks.
Plaid – The term is widely used for "blankets."
Sterling – The primary currency of the country.
Quid – This another variety of Scottish currency.
Find more Cool Dog Names
Scottish Food and Beverage Inspired Dog Names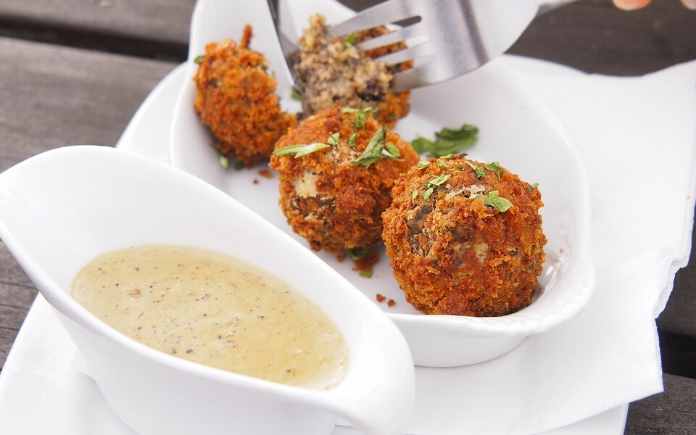 There are various types of food that you can find only in Scotland when it comes to Scottish cuisine.
Many foreigners and tourists love these traditional Scotland food and beverage, and they enjoy them a lot.
So, some people tend to use Scottish food names as dog names.
Below is a list of Scottish dog names inspired by food and beverages.
Haggis – This is a traditional Scottish cookie variety. Further, it makes using various flavors and spices.
Grouse – They are usually making from bird meats. It also comes as delicious roasted or stewed in casseroles.
Porridge – This Scottish diet comes both on sweet and salty flavors.
Shortbread – This is a type of Scottish biscuit made from raspberry and local honey.
Neeps and tatties – neeps' are turnips, and 'tatties' are potatoes. So Scottish people usually eat both of these together.
Dog Names Inspired by Famous Scottish People
Scotland has produced award-winning actors and actresses to the world.
So, most of them are featuring in Hollywood movies.
Below is a list of Scottish dog names inspired by famous Scottish people.
Sean Connery – He may be the most famous Scottish person for the entire world. Because he once played a James Bond role.
Tilda Swinton – She was an actress. Also, a winner of Academy awards.
Ewan Mcgregor – He is a famous Actor. Further, he played a role in Star Wars.
James Mcavoy – He was a popular stage actor.
Kelly Macdonald – She was also a famous Scottish actress.
Cute Scottish Names for Dogs
Agnes
Ailsa
Aurley
Archie
Alexina
Final Words
Scottish name is a bit similar to English names.
However, when you are selecting Scottish dog names for your puppies, you might think about whether you can pronounce the name properly.
Further, you can check out the below-related articles for other country-specific Dog names.
What is your favorite name?
Let us know in the comments section