British Dog names are so classical and elegant.
So, if you are looking for English cultural names for your puppy, British names are the best.
As you might already know, Great Britain has four countries: England, Scotland, Ireland, and Wales.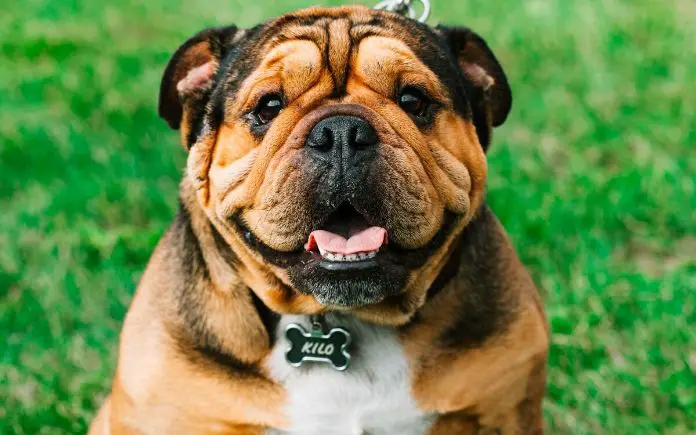 Also, they have a long history of various remarkable events.
Further, their culture is enriched with the most beautiful literature, and they have produced many top-level artists to the world.
So, we have listed down 500+ male and female British dog names in this article representing various themes such as British culture, Locations, famous people, and so on.
Further you can use these names for any type of British dog breeds such as Bulldog, Beagle, Clumber Spaniel and so. You can also use these names for any other type of dog breed as well.
Explore Breed Specific Dog Names
Male British Dog Names with their Meanings
| | |
| --- | --- |
| Corbin - little crow | Gavin - district of land |
| Fairfax - beautiful tresses | Murray - sea + settlement |
| George - farmer | Gallagher - descendant of Gallchobhar |
| Benson - Son of Ben | Ladd - A warm-blooded |
| Aidan - little fire | Kingston -  From the king's village |
| Alfred - counsel | Scully - teenager |
| Baird - son of the bard | Wallace - foreigner |
| Balfour - village | Maddock - fortunate |
| Calder - hard violent | Darby - deer |
| Waite - anagrams of the word | Manfred - man of peace |
| Chester - military camp or fort | Keely - Slender or comely |
| Damien - to tame | Lark - brown bird |
| Sherman - shearer of woolen garments | Wynn - a runic letter used in Old English |
| Devlin - Brave; fierce | Finn - person from Finland |
| Baron - a member of a specific rank of nobility | Rhy - more than enough |
| Dolan - is an unincorporated town in Bloomington | Charles - man |
| Winston - From Wine's town | William - name of two kings of England |
| Fairfax - fair hair | |
Check out more Male Dog names
Female British Dog Names with their Meanings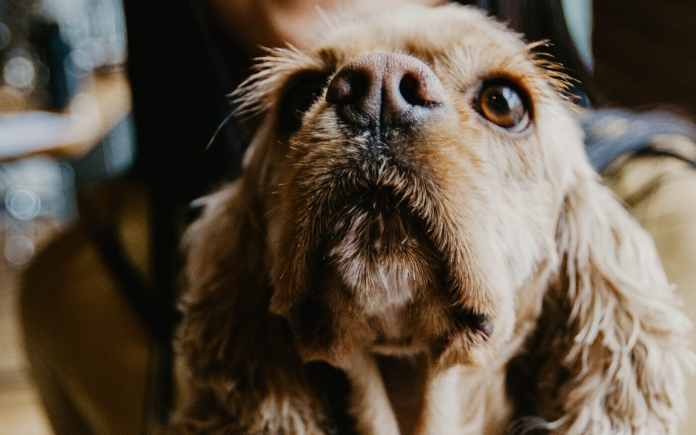 Most of the English people name their female dogs with human baby girl names.
So there are many reasons for it.
One of the main reasons is that when you call your girl dog with a human name, you will feel her like a human and the same as other family members.
| | |
| --- | --- |
| Isla - bright as sun | Elizabeth - My God is an oath |
| Noira - violence | Emma - universal |
| Scotia - Latin placename | Isobel - God is my oath |
| Cordelia - daughter of the sea | Elvie - Good elf |
| Kiera - little dark one | Victoria - a light four-wheeled horse-drawn carriage |
| Abigail - name of a maid | Sinead - Jehovah has been gracious |
| Caitlin - Pure | Saoirse - freedom |
| Imogen - Innocent, Girl | Mary - beloved lady |
| Charlotte -  free | Siobhan - God is gracious |
| Daisy - Daisy flower | Gemma - gem or jewel |
| Poppy - Poppy flower | Jane - girl, woman |
| Eleanor - Light | Beatrice - bringer of joy |
| Olivia - olive tree | |
Explore 2000+ more Girl Dog Names
Funny and Cool British Dog Names
Many British dog owners like to have fun and enjoy with their dogs.
So that is the reason why people play with their dogs all day.
Also, they do not even get tired when they are with their dogs. Therefore, such dog owners want to name their dogs to convince that playfulness.
So below is a list of British dog names that are fun and cool.
Big Ben – Big Ben is the nickname for the Great Bell of the striking clock at the north end of the Palace of Westminster in London
Nessie – Loch Ness Monster. It was a character in a mythical Scottish story.
Dame – It is an honorific title and a British honors system
Quid – Another term for Sterling Pounds.
Telly – That is the short name used by British people for television.
Margaret Thatcher – British stateswoman who served as prime minister of the United Kingdom
Queen – Great Britain has had kings and queens for centuries.
King – The controller of a kingdom
Prince – and princess and princesses as well.
Princess – Probably the daughter of the king.
Duke – A duke is the member of nobility that ranks just below the monarch
Crumpet – small griddle cake made from an unsweetened batter of water or milk
Pasty – British baked pastry variety.
Chip – in Great Britain, fries are called chips.
Paddington – Paddington is an area within the City of Westminster
Dodgy – slang for questionable behavior.
Posh – a term the convinces the luxury
Guinness – the dark, delicious beer that's very popular in the UK.
Find more Cool Dog Names
British Dog Names inspired by English Literature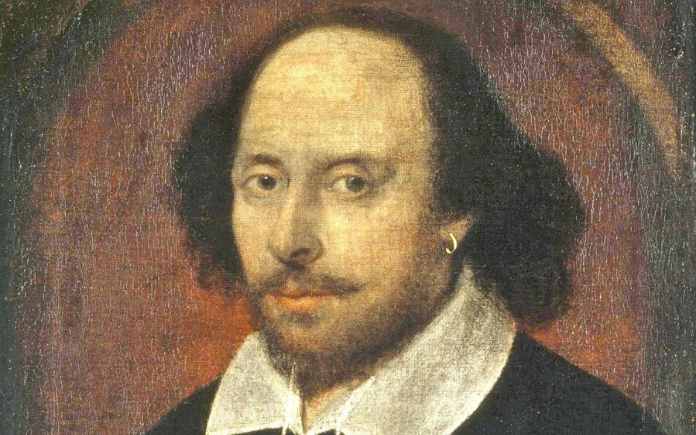 British Literature is a combination of four countries.
As we said earlier, English Literature influences all those four countries.
Further, many people name their dogs with the names of famous characters and authors of British Literature.
So below is a list of British dog names from British Literature.
Chaucer – Many people in Britain consider him as the Father of English literature. Also, one of his famous poets was "Canterbury Tales."
King Arthur – He was one of the greatest kings ever lived in Britain. Further, he defended his kingdom from the Saxon invaders.
Camelot – This is one of the famous castles in England, and King Arthur was the one who ruled the castle.
Excalibur – This was the sword of King Arthur. Also, there are many stories associated with the magical powers of this sword.
Lancelot – He was a winning army leader against the Saxon allies.
Guinevere – She was the Queen of Great Britain. Also, the wife of King Arthur.
Shakespeare – He was a world-famous English writer. Further, Bard of Avon was one of his top-rated poets
Orwell – George Orwell was another famous British novelist.
Hamlet – He was a Prince of Denmark. Further, he was a character in the story written by Shakespeare.
Puck – This was also another character in William Shakespeare's story. Further, this was a mythical fairy character.
Henry – He was a king in a William Shakespeare's another story.
Sherlock – Sherlock Holmes was one of the popular fictions by Sir Arthur Conon Doyle.
Holmes – This is the last name of the above-mentioned "Detective agent."
Watson – Watson was the friend and partner of the Sherlock for his detective cases.
Jane – Her full name is Jane Austen, and she was a novelist in the 18th century. Further, she wrote mostly about the dependency of women on marriage.
Austen – This is the last name of the above novelist.
Emma – This a very common name that you find all around Britain.
Charles – Many British people consider him one of the best novelists in the Victorian era.
Dickens – This his last name or the surname.
Pip – This was a character in the dickens great expectations novel. Also, his full name was Philip Pirrip.
Miss Havisham – This is another character in dickens great expectations novel. Further, she played the role of a wealthy spinster.
Virginia – as Virginia Woolf, the English writer and one of the foremost modernists of the twentieth century.
Bridget Jones – She belongs to the modern era in British literature. Also, she wrote about a diary that focuses on her wishes.
Harry – I'm sure that you know about Harry Potter.
Potter – This is the last name
Hermione – A character in Harry Potter. Further, the real name of Hermione is Emma Watson.
Granger – This is the last name of Hermione.
Weasley – This is another character in Harry Potter. Further, he was the best friend of Harry Potter.
British Dog Names from British Geographically famous locations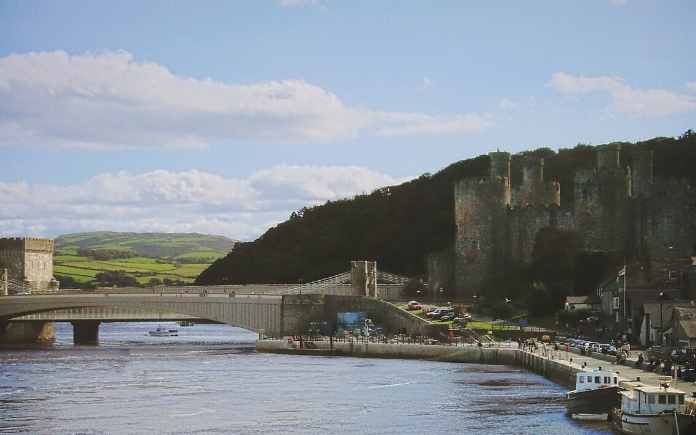 Britain is one of the most beautiful countries in the world, with many tourist attractive places and locations.
So, if there is a place that you have visited and loved, why not giving the name of that city or location to your dog?
Below is a list of British dog names inspired by famous British locations.
London – London is the most populated city for entire Britain. This is also the capital city of England.
Brighton – This city is located in East Sussex. Further, this is a seaside city
Bristol – This city has a long maritime history. Further, it was a famous port city many years ago.
Avon – This is a low populated city in England. This city is also considered as the birth city of William Shakespeare.
Belfast – This is the capital city of Northern Ireland. Further, this is the city where the titanic ship was built.
Edinburgh – This is the capital city of Scotland, and also there are many historical places to visit like castles.
Dundee – This is also a coastal city. Further, there are a few Museums to see.
Skye – This city in Scotland famous for its impressive landscapes and fishing.
Gloucester – This city is in west England. Further, the city is famous for Gothic architecture.
Manchester – This was a major economic city in England. Also, one of the primary businesses in this city was textiles.
Leicester – This city is famous for 900 years old Leicester Cathedral.
Liverpool – Presently, this city is popular for the Liverpool football club.
Nottingham – If you have watched the Robinhood tv series, I bet that you know this city.
Oxford – the Oxford city, is famous because it has one of the top-rated universities in the world
Salisbury – This city is in southern England.
Swansea – This city is on the south coast of Wales. Further, there is a famous museum a well.
Westminster – If you have heard about the Westminster Abbey church, this is the place where it stands.
Worchester – This is a city in Central England. Further, this city is famous for timber-based architecture.
York – A city in northeast England. Also, it is a Gothic cathedral that belongs to the 13th century.
Windsor – This town is situated right on the Thames river. This is the residential city of the British Royal Family.
Camden – A town in Northwest London.
Cornwall – this is an environmentally rich city in England
Check out Dog Names in other Countries and Regions.
Pop Culture-based British Dog Names 
When it comes to Britain, their pop culture is so massive.
So there has been a trend in giving pop culture names for dogs.
Therefore, we have listed down some of those most popular British dog names inspired by British pop culture.
Elton – Elton John was a popular British singer and a songwriter. He was also one of the best-selling musicians in that era.
Di – This is the short name for Princess Diana. She was famous as a kind-hearted who helped needy peoples.
Jagger – His Full name was Mick Jagger. He was also one of the famous British Singer, and some of his songs become top hits in the world.
Lennon – John Lennon was a member and a co-founder of the world-famous Beatles Live music band. Further, He was a key member of the group as he was a vocalist and rhythm guitarist.
McCartney – He was awarded a Knight title in Britain for his contribution to the music industry.
Ringo – His real name is Richard Starkey. He was also a member of the Beatles musical band and played the role of drummer.
Harrison – He was another key member of the Beatles musical band and played the role of lead guitarist.
Beckham – I'm you have heard about David Beckham. He was a top-rated English football player, and he also played for football clubs in the USA.
Ozzy – Ozzy Osbourne was famous as a television personality. Further, he was a songwriter and an actor as well.
James Bond – I'm sure that you have heard about James bond movies series
Connery – Sean Connery was a winner of Academy awards. Further, He has won Golden Globes awards as well.
Bean – Could there be someone who does not know Mr. Bean. So I'm sure that everyone knows him and loves his comedy movies.
Bowie – David Bowie was an iconic character in the British music industry. Also, most of his songs become so popular all around the world.
Adele – She was a Brit award winner for her songs
Pippa – Pippa Middleton is the sister of Princess Kate Middleton. She was also an English author.
Boy George – He is famous as a fashion designer. Further, He was one of the key members of the pop band Culture Club.
British Food and Beverage Inspired Names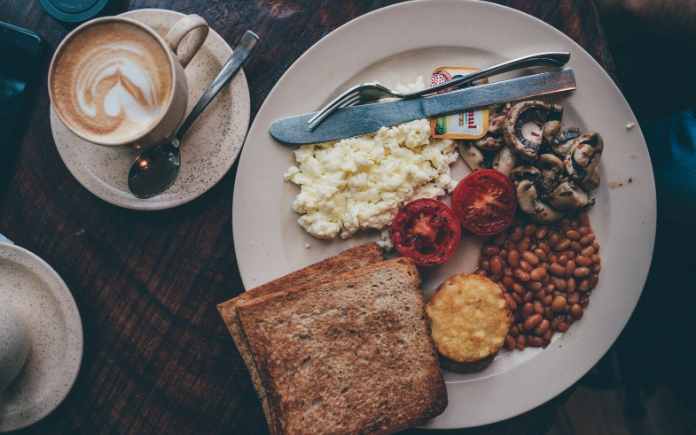 Many people love to eat British foods.
Further, English cuisine is famous among many people and considered a classical diet.
So, let's see what the famous British dog names inspired by Food and Beverages are
Steak and Kidney Pie – This is a traditional British pie usually covered from pastry or Potatoes.
Eton Mess – This a famous dessert made using various types of berries and meringue.
Cornish Pasty – This pastry is filled with meat and vegetables.
Toad in the hole – A tastier food makes using sausages.
Haggis – A savory pudding famous in England.
Cute British Names for Dogs
Below is a list of cute British dog names list.
Alice
Amber
Amey
Ani
Anya
Final Words
Unlike other languages, most of the British dog names are easy to pronounce.
However, when selecting a name for your dog, make sure you can pronounce it properly.
Moreover, your dog should be able to distinguish the sound of the name from other noises.
Further, you can check out the below-related articles for other country-specific Dog names.