Italian Dog Names are unique from dog names of other countries.

There are many reasons for that, and some of those reasons are as below.

Italy has a tradition that dates back to thousands of years.

So their traditional influence has effected almost everything in Italy.

For example, Ancient roman emperors' names are also used as Italian Dog names, like Cesare.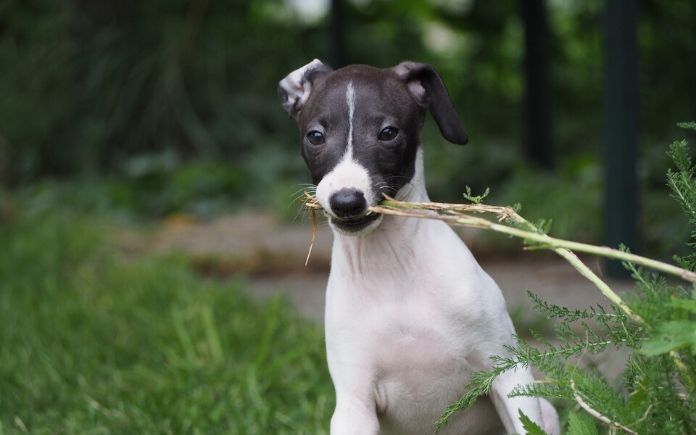 So, in this article, we have listed down 500+ traditional Italian names for your puppy.
Further, you can use these names for any Italian Dog breeds such as Italian Greyhound, Cane Corso, Bracco, etc.
Moreover, you can use these names for any other type of dog breeds as well.

You can watch the video below about our article.
Explore Breed Specific Dog Names
Most Popular and Best Italian Dog Names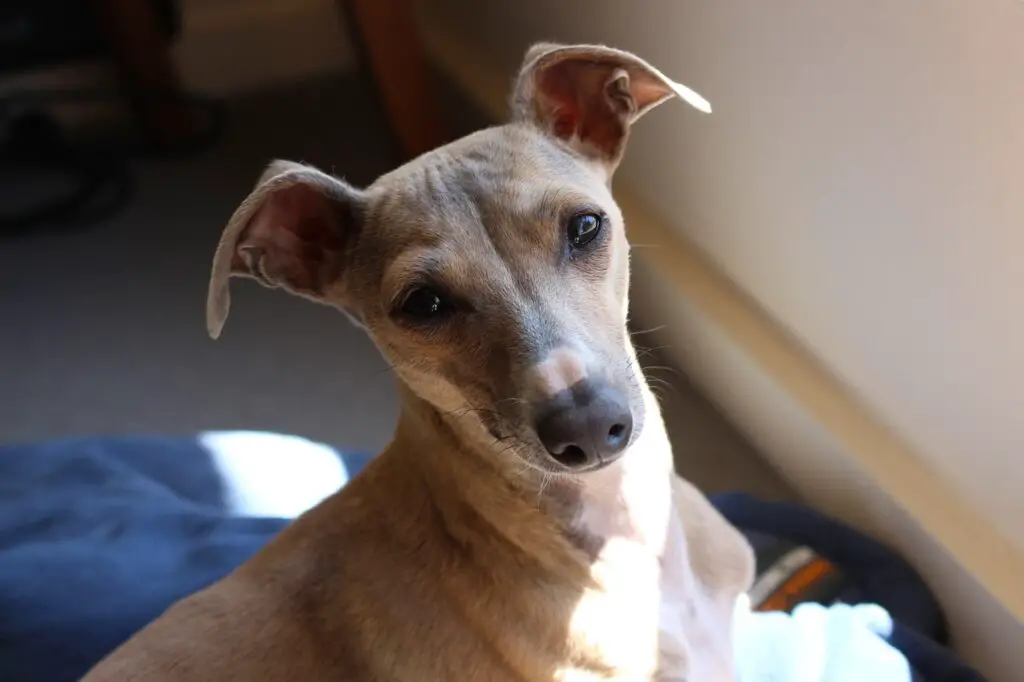 Below is a list of Italian dog names that have derived from famous Italian words and terms.
Nerone – Former Roman emperor 
Zitto – It means "Shut Up!"
Baffi – The Italian term for "Mustache"
Bacio – Stands for kiss
Vespa – A famous Italian motorbike
Luce – Light
Mamma Mia – It Means "My Mother! " in the Italian language.
Dolce – Meaning "Sweet".
Primo – It means "the First" in the Italian language
Toro – Bull
Topolino – This means "Mickey Mouse" in the Italian language
Polpetta – Meatball food
Leone – It means "Lion"
Piccolo – Small, for him, "Piccola", for her
Geronimo – Holy
Tesoro – Treasure
Matador – It means "Killer"
Farfalle – Type of Italian pasta
Bruno – It is a good name for a brown color dog because it has the meaning of "Brown"
Grazie – This is the Italian word for "Thank You"
Carina – Beloved, for her, Carino for him
Bianca – It means "White", for her, "Bianco", for him
Cane – The meaning of this word Is "Dog"
Aldo – Old or noble, used for him
Cucciolo – Baby animal
Amore – Relationship or love
Lupo – It means "Wolf"
Bellissimo – It means "Very Beautiful",for him, "Bellissima", for her
Amico – Someone you know, "Friend", for him, "Amica", for her
Pelo – Hairy
Alto – Tall, for him, "Alto", for her
Bravo – "Brave" or "Good Job", for him, "Brava", for her
Bella – "Gorgeous" or "Beautiful", for her, "Bello", for him
Luna – The Moon
Bambino – Child, for him, "Bambina", for her

 
They all sound so cool, don't they?
Male Italian Dog Names with meanings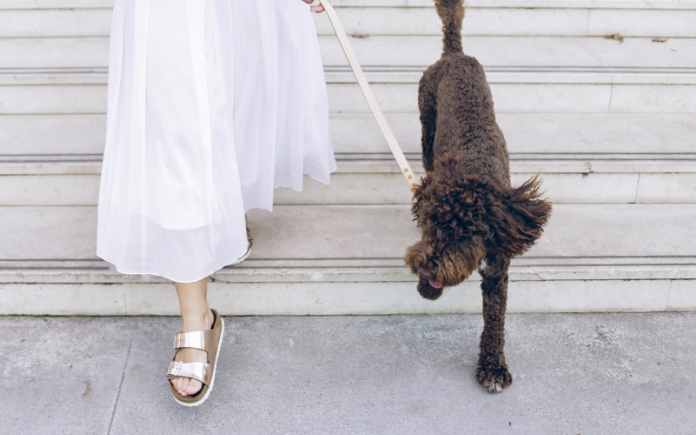 We have seen a trend of giving human names for dogs.
There are many reasons for that.
For example, the owners like to feel their dogs like a real human, or the dog has the Italian spirit.
So, below is a list of Italian dog names for boy dogs you could use
Colombo – Dove
Ugo – Brave
Guido – Guy
Donatello – Given by God
Enrico – Homeowner
Renzo – Third son
Vito – Life
Elmo – Protection
Romeo – Love
Egidio – Young goat
Ettore – Being honest and loyal
Ernesto – "Interested" or "Serious"
Rocco – Rest
Corrado – Sage counselor
Leone – Brave warrior, lion
Pasquale – One born on Easter day
Carlo – Characters of a man
Tino – Little
Dona – Donates
Giuliano – Young and energetic
Primo – First
Aria – High value
Rinaldo – Intelligently powerful
Piero – Stone
Aldo – Old or Noble
Ambrosi – Immortal
Arturo – It means "Bear"
Ilario – Enjoyment
Fabio – Bean grower
Flavio – A hair with blond Color
Giuseppe – Form of Joseph
Romano – A person representing from Rome city
Francesco – Free
Diego – Well-Educated
Vincenzo – Vincent
Riccardo – Powerful Leader
Lorenzo – Laurel Trees
Salvatore – Which Saves
Tommaso – A Twin
Tito – Giant
Mario – Bitter
Luigi – Famous Warrior
Alessandro – Defending Men
Pietro – Rock
Angelo – Angel
Dante – Famous Bearer
Giovanni – God Is Gracious
Leonardo – Strong as a Lion
Filippo – Friend of Horses
Paolo – Small
Gino – Ever-Living
Luca – Bringer of Light
Roberto – Bright Fame
Enzo – Rules the Home
Antonio – Beyond Praise
Federico – Peaceful Ruler
Sergio – Attendant
Matteo – Gift of God
Domenico – Master
Check out more Male Dog names
Female Italian Dog Names with Meanings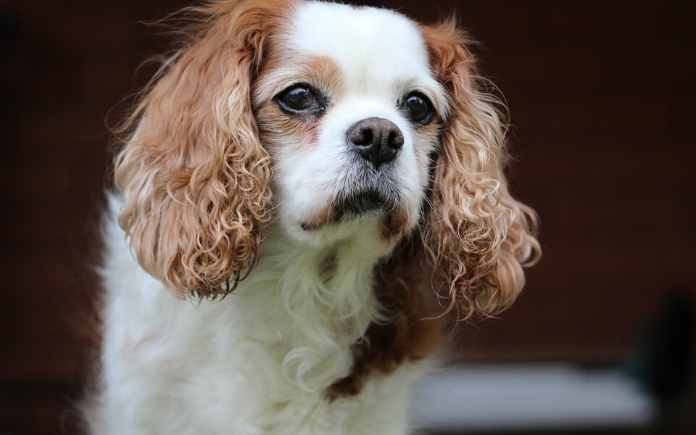 Similarly, human girl names are also used for female dogs.
These ones fits very well every kind of companion which is very protective and jealaous.
So below is a list of Italian Dog names for female dogs.
Serena – Clear
Grazia – Kindness
Giulia – Young Women
Regina – Queen
Aria – Noble
Stella – Star
Allegra – Lively
Sofia – Wisdom
Flavia – Golden
Pietra – Stone
Gemma – Precious Stone
Olympia – A Person from Olympus
Rufina – A Person who has a Red Hair
Mona – Women
Lunetta – Little Moon
Volante – Steering Wheel
Fausta – Fortunate
Octavia – Born Eighth
Giulia – Born in June
Rosa

– Rose

Viviana – Still Living
Renata – Reborn
Pippa – Friendly short name
Rosetta – Rose Flower
Elda – Women Fighter
Anita – Grace
Gemma – Precious Stone
Renata – Reborn
Antonia – Beautiful
Chiara – Illustrious
Martina – God of The War
Carlotta – Free
Alonza – Ready for Battle
Allegra – Lively
Cadenza – Piece of Music
Cira – Sunshine
Giulia – Youthful
Ludovica – Illustrious Fighter
Amalea – Hardworker
Giada – Jade
Bellissa – Lovely One
Alessia – Defender
Francesca – Free
Giovanna – The Lord Is Gracious
Sofia – Wisdom
Bambi – Little Child
Ginevra – Fair One
Benedetta – Blessed
Caprice – Fancy
Margherita – Daisy
Belinda – Beautiful
Federica – Powerful
Constanza – Constancy
Carmela – Home Garden
Giorgia – Farmer
Catarina – Clean and Pure
Have you chosen your best?
Try to make a list and then select preferred ones!
Explore 2000+ more Girl Dog Names
Food & Beverages Inspired Names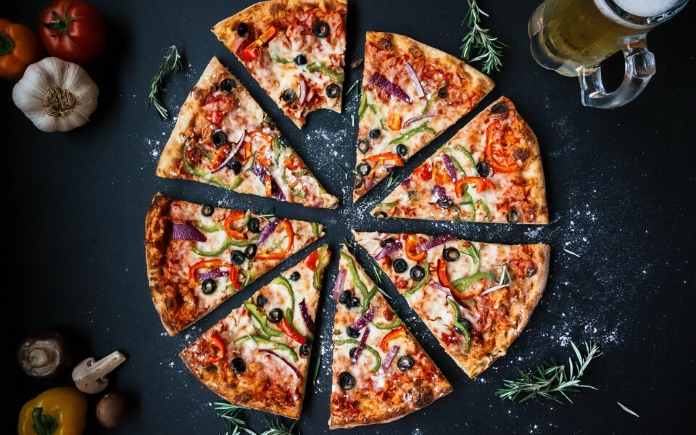 No need to explain that Italian foods Pizza, Pasta, Lasagna and so on are very delicious foods.
So, if you have ever had Italian foods, there is no wonder that you would love them.
Given below is a list of Italian dog names that have inspired Italian cuisine.
Gelato – This is an Ice cream based Italian dessert that comes in many flavors
Tiramisu – This is a coffee-flavored dessert; also, this is similar to a piece of cake
Risotto – This dish is made from rice; further, this dish is originally from northern Italy
Ravioli – This is a pasta variant; however, it looks like a pastry
Cannoli – This is a traditional Italian Pastry; this food is from Sicilian cuisine
Budino – This is a sweat that looks like a pudding; it is made from custard and creams
Prosecco – This is an Italian wine; further, this wine is made in Veneto
Zuppa – A famous traditional Italian soup; also, it uses ingredients such as potatoes, carrots, and onions
Pesto – This herbal sauce made from crushed garlic, pine nuts, salt, and basil leaves
Gnocchi – Another Italian dish; it uses ingredients like wheat flour, egg, cheese, and potato
Ziti – This is another pasta variant from Italy; however, it is larger than Mezzani
Biscotti – A traditional Italian biscuit made from almond
Espresso – special Italian coffee
Bottarga – Another delicious food; also, this is similar to Pizza.
Ribollita – A vegetable soup variant in Italy
Polenta – This is a dish made from corn
Carbonara – Another delicious Italian dish; further, it uses ingredients like spaghetti, eggs, pecorino cheese, cured guanciale, and black pepper to make it
Focaccia – Bread variant out of many Italian bread types
Digestivo – This is kind of a drink that uses lemon
Nutella – A flavored chocolate like butter
Names of Famous Italian People For Puppies
Italy has a history of more than 2000 years.
So, Italy has produced many great people to the world in many fields such as Science, Physics, Arts, Music, etc.
Have a look how eternal is Giulio Cesare!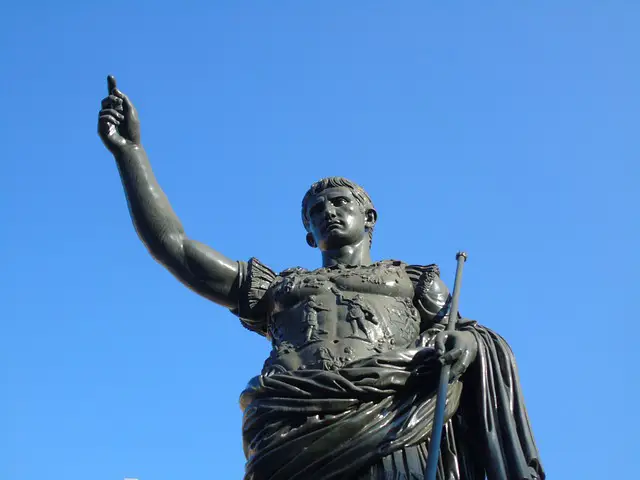 Below is a list of Italian Dog names inspired by famous Italian people.
Da Vinci – I'm sure that you have heard about Leonardo Da Vinci, a multi-talented person in many subjects
Michelangelo – He was a famous Italian painter and sculptor; further, he is considered as one of the important figures in western arts
Raphael – He was a famous Italian architect and painter
Donatello – Famous sculptor of the Renaissance who lived in Italy
Galileo – One of the famous Italian Physicist ever lived in Italy; further, he was an Engineer too
Marco Polo – A person who was in the trading business and traveled through the Asian silk road
John Paul – He was a pope
Mussolini – A famous Italian Politician. Further, he was the leader of the National Fascist Party
Caesar – One of the dominant leaders of the ancient Roman Empire
Augustus – He was also a former Roman military leader and the first Roman emperor
Nero – Another Roman emperor. Also, he is famous for playing a musical instrument while Rome burned during the great fire.
Claudius – Roman Emperor. Further, he was the first emperor to born outside Italy.
Pavarotti – A famous character in the Italian Music field.
Valentino – Valentino Rossi was a champion motorbike racer.
Versace – This is a luxury Italian fashion company.
Italian Dog Names Inspired by Locations & Landmarks in Italy
Italy is one of the top tourist attractive countries because of its history and natural geographical locations.
For example, Venice is a city where everything is done on waters, and there are no roads and vehicles other than boats.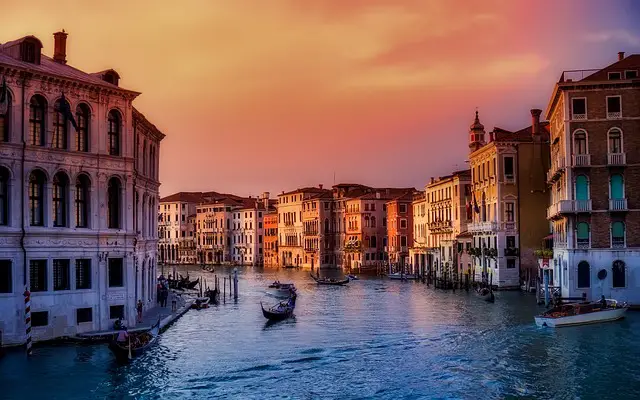 So below is a list of Italian dog names inspired by famous Italian locations, Landmarks, cities, geography and so on.
Florence – A great city with many traditional Italian architectural landmarks.
Roma – One of the oldest cities in Italy; further, the history of the city dates back to many ages
Palermo – Southern town in the Sicily island, known for art, food and the film "the Godfather"
Venice – The city with no roads; all the transportations are done in waters.
Milan – The largest metropolitan area in Italy; this is the primary capital city in Italy
Verona – Another Italian historical town; also, it is famous for Shakespeare's "Romeo and Juliet" story
Pisa – This is the city where the famous leaning tower is located in
Siena – This city is popular for its gothic style architecture
Amalfi – This is a coastal city in Italy, further their areas in this city where it has cliffs instead of beaches
Como – The city is famous for the gothic Como cathedral
Trevi – This is one of the oldest fountains to supplied water in ancient Rome
Pompeii – The city is a landmark for the rich Architectural culture that was prevailing more than 1000 years ago.
Genoa – Famous Italian port city in the north of the country
Every Italian cities have unique beauty, which one fits well your puppy?

Check out Dog Names in other Countries and Regions
Cute Italian Dog Names
Romeo
Giulietta
Venere
Gioia
Tesoro
Vita
Fiore
Bellissima
Amore
Carina
Unique Italian Dog Names
Nero
Tino
Vespa
Colosso
Cannolo
Lucca
Enzo
Fun and Cool Names
Aio
Ciao
Faro
Cesare
Camurria
Gioia
Tiramisu
Vita
Find more Cool Dog Names
Final Words
So, you have plenty of names to choose a name for your dog.
Most Italian dog names are indeed very unique from other names.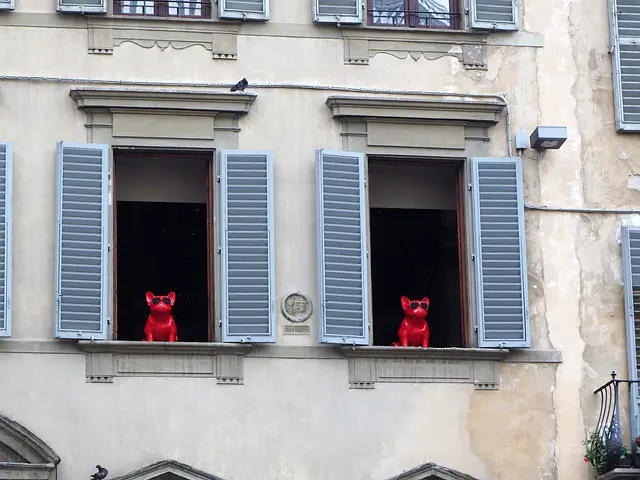 However, when you are choosing a name for your puppy, it would be better if you could choose a name that your dog could easily distinguish from other noises.
Further, you can check out the below-related articles for other country-specific Dog names.
Let us know your favorite Italian dog names in the comments section!